Let Impact Design help you take control of Website and Social Media updates. We provide tailored packages from our comprehensive range of digital marketing services.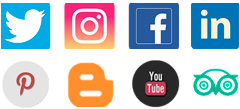 o Flexible Web Design and update services tuned to your needs
o Unique Social Media images from just £25.00
o Secure Data Retrieval from crashed PC, Laptop or Mobile
o UK Customer Support via Telephone, Email & Video Call
o Website and Email hosting from £89.99 per annum!
Your Privacy
The Impact Design website does not use cookies or user tracking software.

Client information will not be passed to any third party.